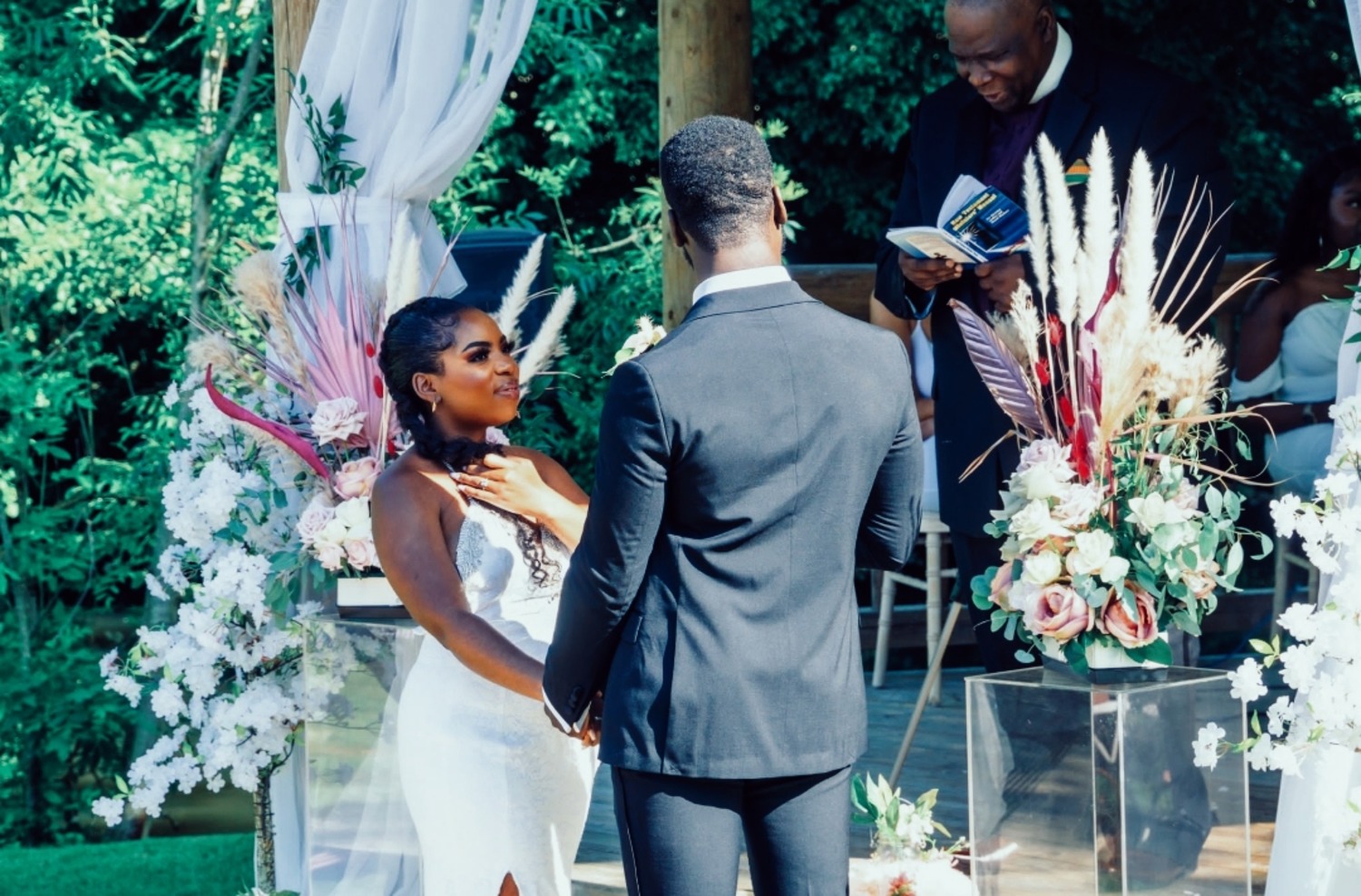 Shauna & Glenn
That Amazing Place, Harlow, Essex
It was an absolute honour to flower the wedding of Shauna and Glenn at the elegant private residence of That Amazing Place nestled in the beautiful British countryside.
Floral work included aisle pedestals, created from a mixture of fresh roses and dried pampas with palm spears.
Bridal party florals of buttonholes, corsages, and bouquets.
Venue floral styling had a top table spray, and two types of centrepieces consisting of hurricane vases with gypsophila crowns and taller vases with rose and gypsophila domes.
Iuiliablooms truly understood the assignment, The yikes of it all and went above and beyond with such intricate, well thought out attention detail not to mention impeccable communication that you just couldn't expect to get unless you were royalty let alone so last minute!
The impact the unique and awe inspiring designs Iuliablooms Delivered along with exemplary service will For the rest of my life be cherished. They truly made the results from an entire experience of preparing for the rest of our lives in a matter of weeks the most beautiful and magical memory of a lifetime that you couldn't put a price on. You, my fellow bride to be, are in for perfect treat with iuilablooms.