IULIAblooms is a floral studio shop based in the heart of Hertfordshire.
Find us within the grounds of Oakridge Nurseries in Sawbridgeworth.
Iulia is a self-taught designer.
Bringing the ideas of her clients to life by combing her passion for colour, design, and innovation, not letting any occasion go unnoticed.
Iulia takes particular care in the finer details and finishing touches ensuring a true bespoke experience in creating customised floral arrangements for all occasions, quaint or extravagant.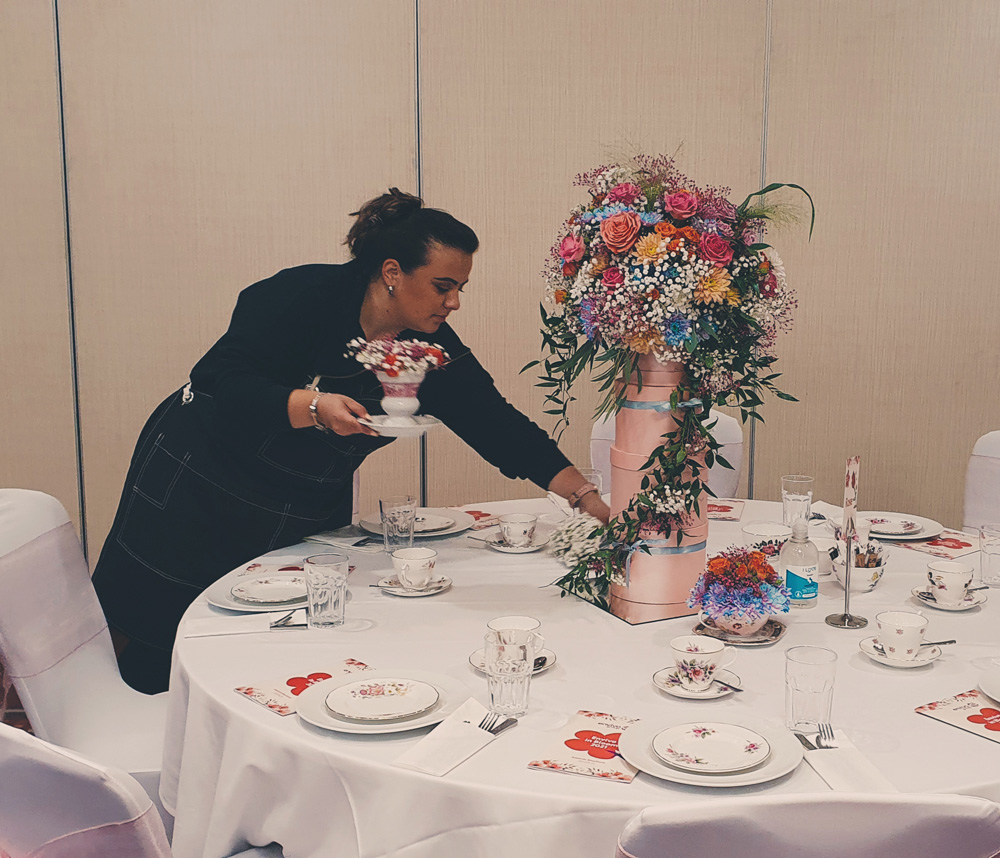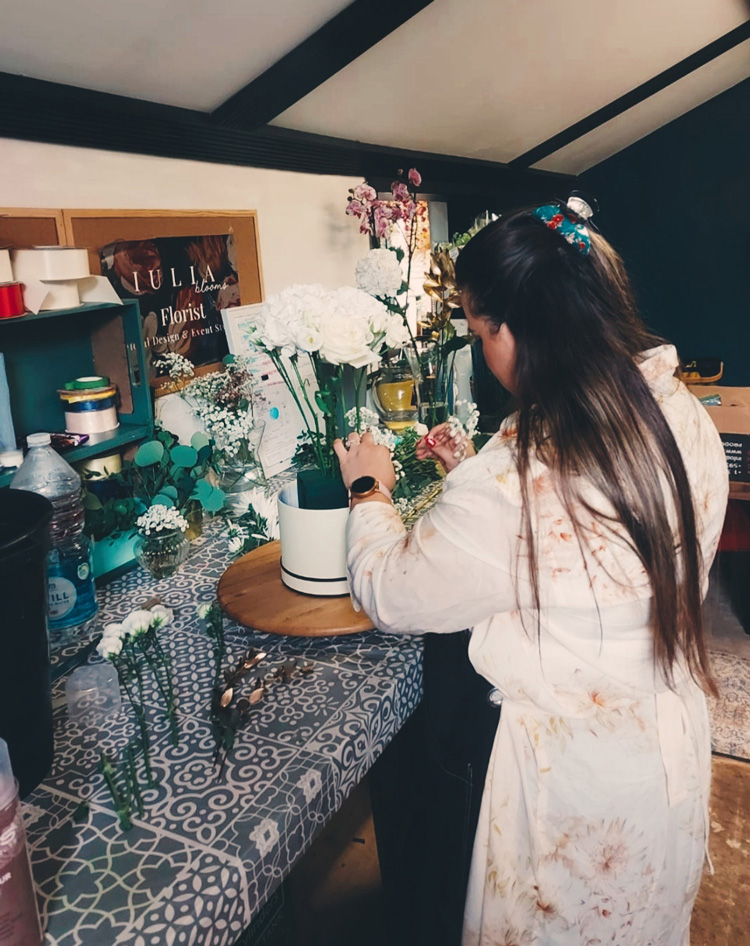 Creating this floral sanctuary has been a dream of mine for many years. Whether our clients are browsing the shop, collecting blooms, or getting comfortable in our consultation room, every corner of the studio shop has been designed to ensure our clients have the best experience.
Our goal being to give you an emotional connection to your event florals by guiding you through the process with ease. 
I bring my passion for colour and innovative design to every creation, ensuring no occasion goes unnoticed.
I pride myself on providing a truly customised, bespoke experience for each and every customer.
We also provide elaborate tablescape designs for any event, be it within a corporate, business setting or a private garden, we work with a wide range of suppliers to bring your vision to life.
If you would like to discuss an upcoming event or place and order, please email us or call 07983458287 to book a consultation at our studio shop in Sawbridgeworth, Hertfordshire.