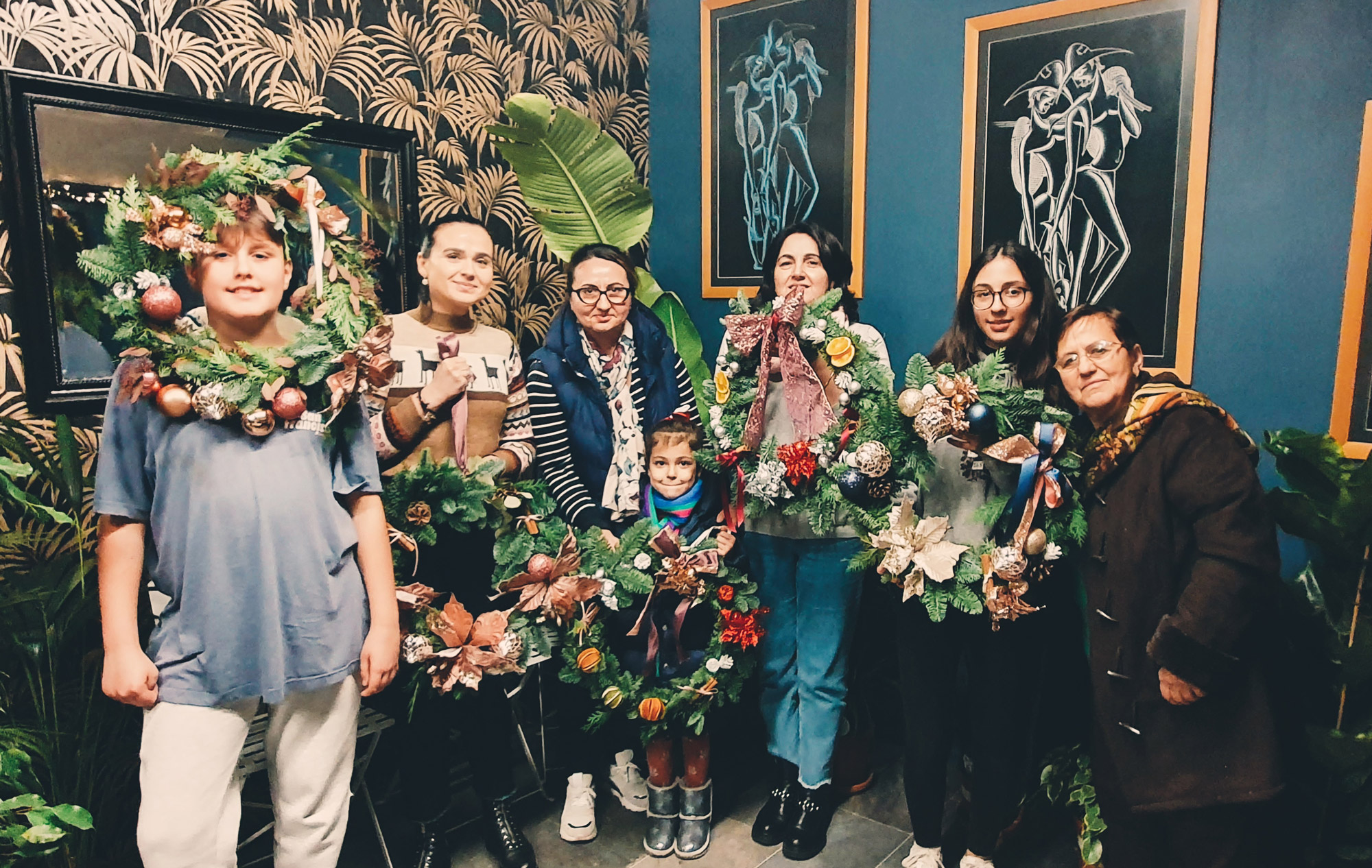 We have welcomed December 2021 in the best way possible – bespoke wreath making workshops!
Opening our doors here at IULIAblooms, Oakridge Team Room have gracefully hosted our classes. Beginning the festivities with the opulent fragrances of sweet orange and cinnamon whilst not forgetting all the glitz with our baubles and crystals!
Our guests enjoyed a glass of bubbles and a traditional mince pie, ensuring we all truly got into the spirit of Christmas!
Although spaces to our workshops have sold out, you can still order your own bespoke wreath here.